Before the perfect prom dress or prom hair comes the perfect prom  date. Doing the asking? Of course you can always just go the straightforward route with an outright ask of "Will you go to prom with me?" But if you're into promposal ideas with more creativity and theatrics, there are a ton of different ways you can go.
From funny to sweet to low-key promposals, deciding how to ask someone to prom depends on your style and preference–and the person you're asking. So have fun with it–and be sure not to let the pressure of topping your peers get to you, either (remember: it's not a competition and this is supposed to be enjoyable, not stressful). Need a little inspiration for how to ask someone to prom? Ahead, we've rounded up a few super cute prom proposal ideas to help get you started.
1. The TikTok Ask: Because, obviously. In 2020, many "proms" and virtual celebrations happened in some form on TikTok. Whether yours is happening in person or not, you make the ask happen here.
2. The Pandemic Prompsal: Decorate your face mask with the message "I'MASKing if you'll go to prom with me?" We need a little humor after the last year, right?
3. The Pizza Pun: Order a pie and on the inside of the box lid, write "I know this is cheesy but…," then spell out "prom?" on the actual pizza in toppings (like pepperoni). Who could say no to such a deliciously punny promposal?
4. The Bridgerton-Inspired Promposal: It's hard to resist an ask inspired by Netflix's massive hit. There are plenty of ways to go with this–and plenty of puns to be had, i.e.,  "Will you PROMenade with me?" "Prom with you would be flawless, my dear."  or "You are the season's true diamond–prom?" You get the idea. Bonus points if you dress in the Regencycore trend.
5. The Easter Ask: Dress up like a bunny with a sign saying "I'd be so EGGcited to go to prom with you!" Other punny options: "I'd be so 'hoppy.'" or "You're somebunny I want to take to prom" Get as silly as you'd like with it!
6. The Coffee Break: Have the barista write "Prom?" instead of their name on their drink order, then hand it over and wait for your answer
7. The Cell Phone Sneak Attack: Change your name to "Will you go to prom with me?" in your intended's cell phone, then hit call. Genius!
8. The Team Effort: With coach's permission, of course, have your teammates stop mid-game to hold up individual letters spelling out "Prom, (Insert your date's name here)?" Just be sure your potential partner is actually in the stands!
9. The Reverse Team Effort: Another game-day promposal idea option: Grab some friends and spell out "Prom, (Insert your date's name here)?" while he or she is in between plays out on the field (or court, rink, etc.)!
10. The Up-Inspired Ask: Tie a multi-color bunch of balloons to his or her house, a la the sweet Pixar movie, and hang a sign reading "Are you UP for prom?" Bonus points if you've got the dog included.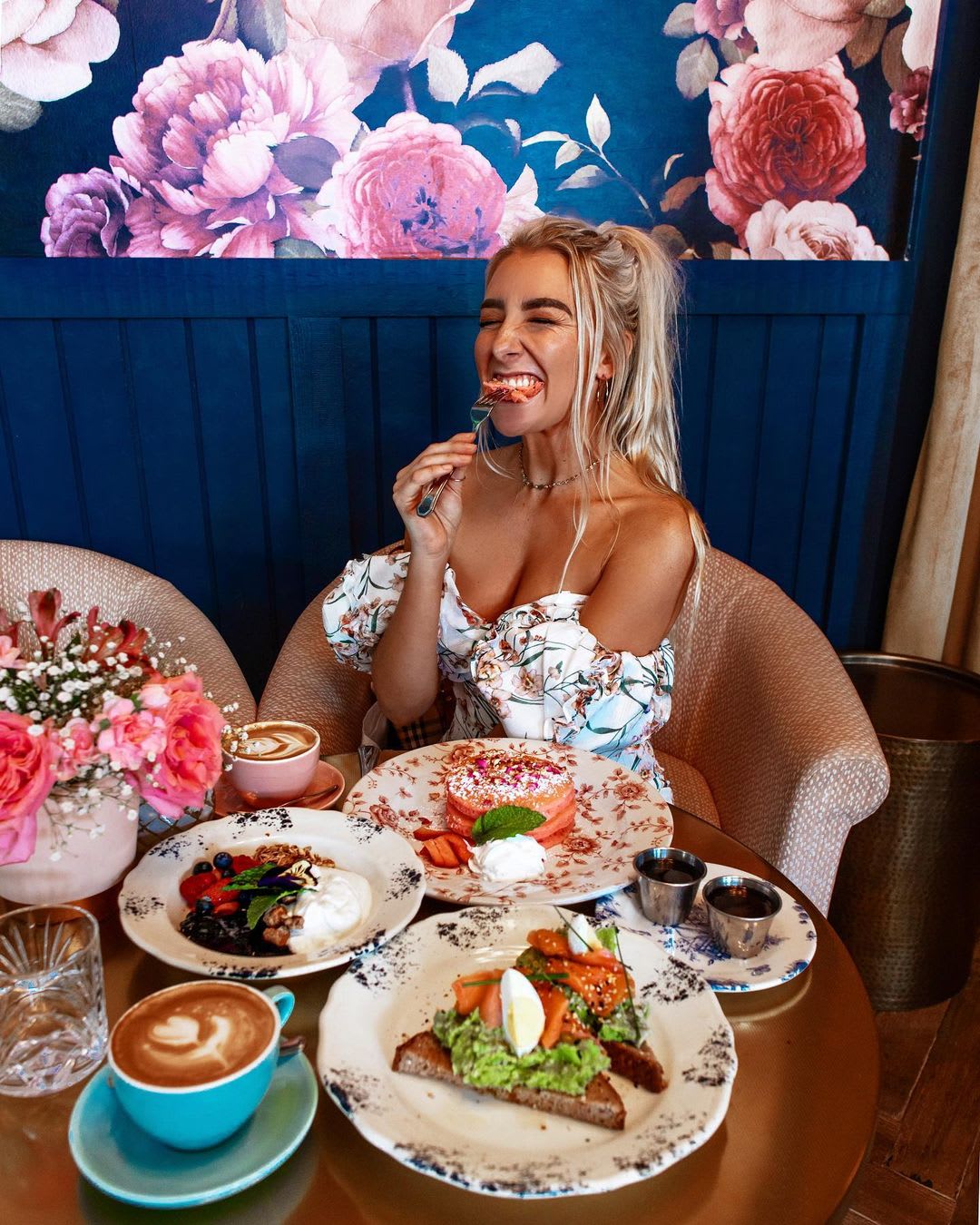 11. The Dinner Order: You and your boo have a fave restaurant? Write (or paint, glitter, whatever!) "Prom?" on an appropriately-sized piece of paper ahead of time and have it inserted into the menu, covering the food selections. Make sure your waiter or manager hands your date the prom menu to open (and hopefully order up a "yes").
12. The Celeb Shout-Out: Depending on how much you've got to spend, you can book a personalized promposal (or any kind of greeting, really) from your date's favorite celeb via Cameo. The site's roster is constantly changing but includes everyone from reality TV stars to pro athletes.
13. The Drive-By Ask: Decorate their car with washable window paint, flowers, streamers, or even Post-it Notes (we've seen some seriously creative methods)!
14. The Donut Approach: Offer your prospective date a box of the sweet treats with "I DONUT want to go to prom with anyone but you" spelled out on the inside.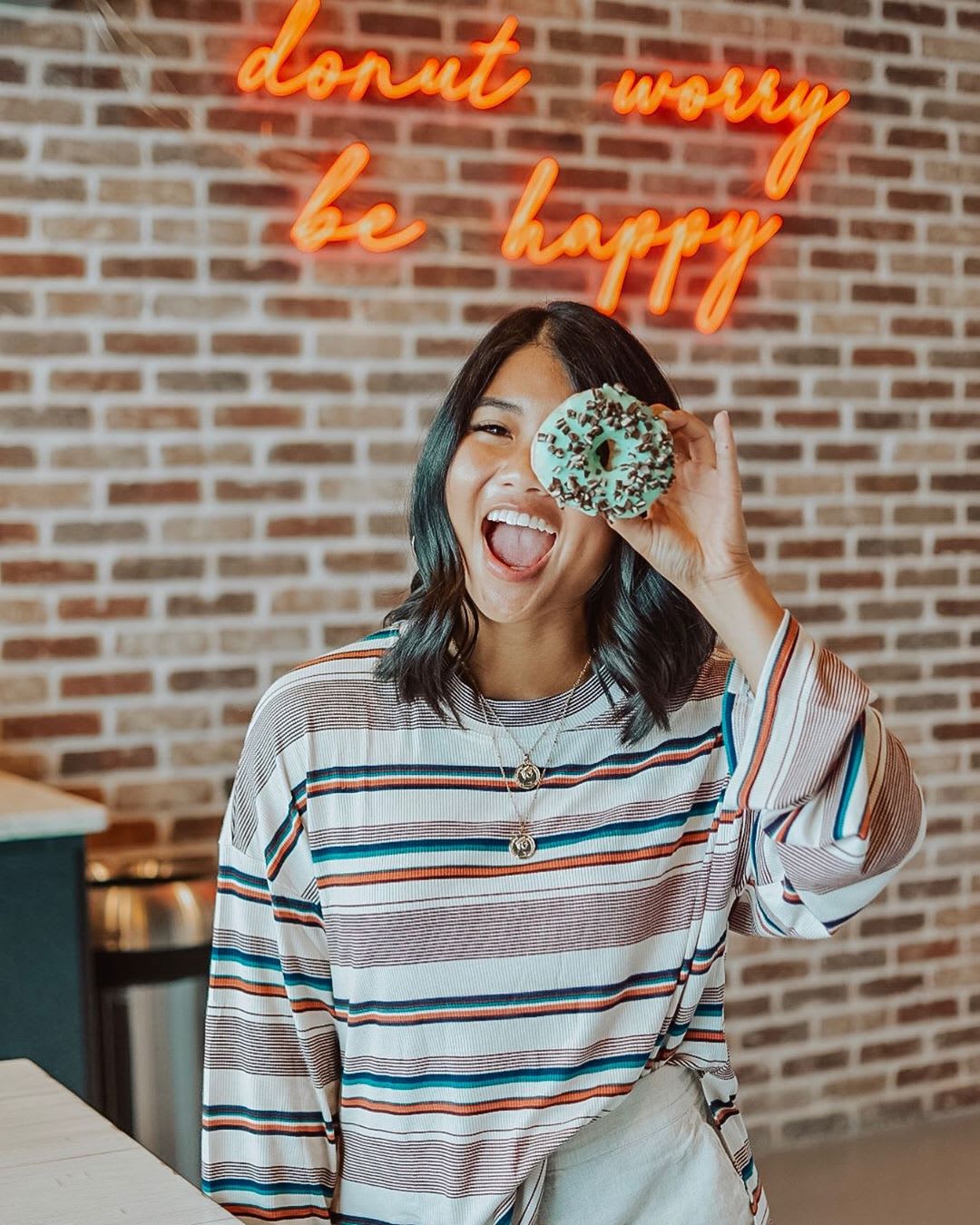 15. The Sporty Style: Take your intended to see his or her favorite (amateur or professional) team play and have the promposal pop up on the Jumbotron. Just remember to factor in the cost of the tickets.
16. The Game of Cups: This one can go a few different ways. You can line up rows of red Solo cups, use them to decorate a sign, or spell out your question–but as long as you include "Don't let me go SOLO to prom," you've nailed this punny promposal.
17. The TV Show Surprise: You can never go wrong incorporating elements from your date's favorite television show or movie. Put your promposal note in a mint green teapot, The Office-style, or go The Bachelor-themed with "Will you accept this rose and go to prom with me?"
18. The Paw-posal: There's just no way anyone could say no to a beloved pet. Adorn your dog or cat (or your date's pup or kitty) with a sign that says "Prom with you would be PAWsome." Then prepare for a big fat YES.
19. The Girl Scout Cookie Question: Who doesn't love these seasonal treats? Get a box–or several–and present with a sign saying "Will you Tagalong with me to prom?" or "Prom with you would be a (caramel) Delite!" You get the idea.
We want to see your promposal ideas! Show us on Instagram @Lulus–and shop stunning picks for the big night in our Prom Dresses shop!
This post was originally published in January 2019 and has been updated with new content.