Regardless of where you are on your fitness journey, there are plenty of things you can do to lead a healthier lifestyle. Put on your favorite workout songs and go for a long run, start lifting weights, or try a calming meditation or restorative yoga class. No matter how and when you choose to exercise, though, it's important to remember that breaking a sweat is only one piece of the puzzle. According to the experts, good nutrition is equally important if you really want to crush your workout goals–which means making sure you're opting for the best post-workout snacks.
"​During exercise, we deplete our glycogen storage and break down muscle so that it can come back stronger after you recover," says ​Desi Bartlett​, ​M.S., CPT E-RYT, a celebrity yoga and fitness instructor who has worked with Kate Hudson and Alicia Silverstone​. "Eating after your workout can replenish your glycogen levels and stop the post-workout breakdown of muscle. Eating helps us to recover more efficiently after an intense workout to increase lean muscle mass."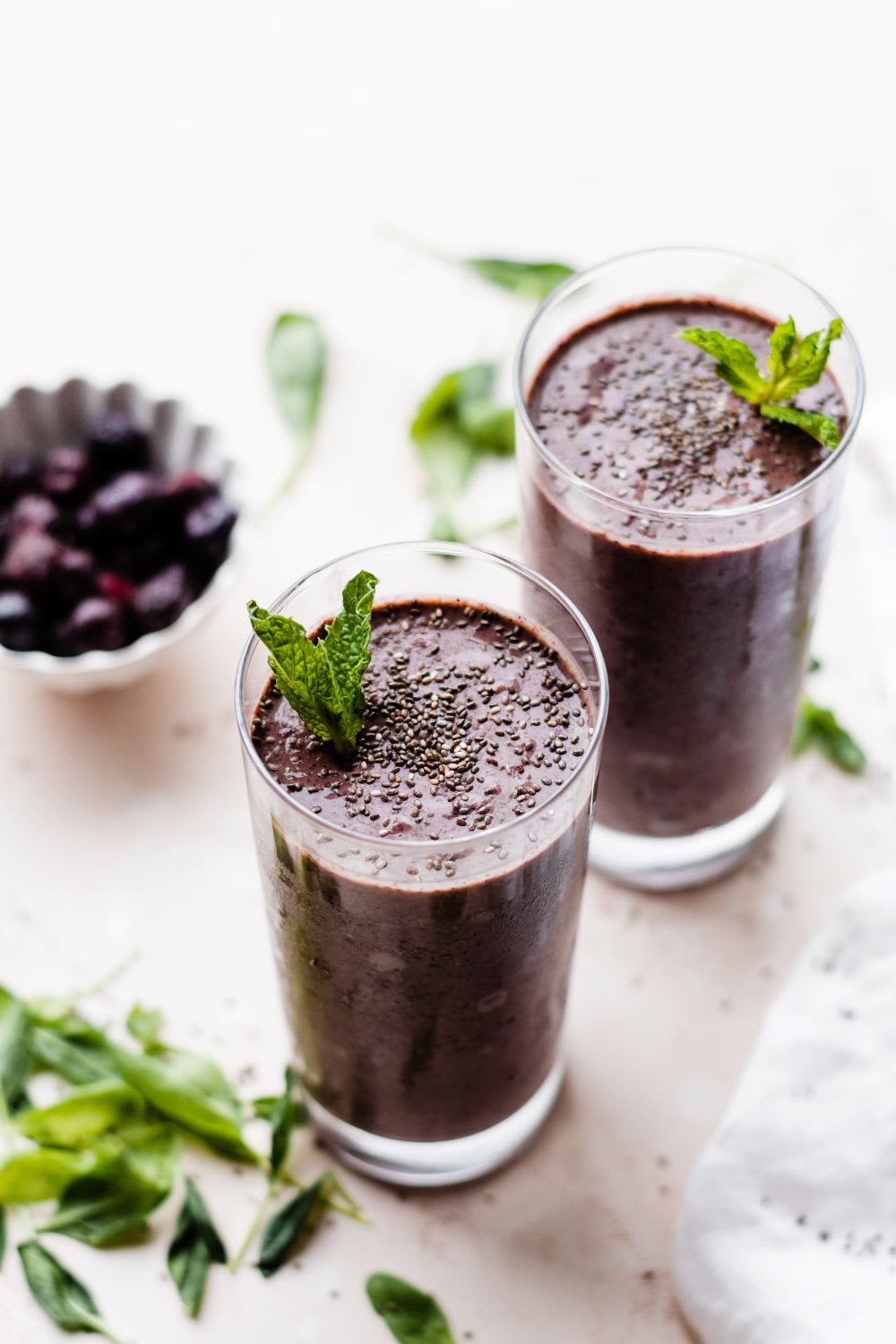 That said, there's a big difference between eating Greek yogurt with fresh fruit and digging into a pint of Ben & Jerry's frozen yogurt to reward yourself after a tough HIIT workout. But, with so many fad diets popping up on social media, it can become difficult to decipher what's actually "healthy."
"I recommend looking for foods that are high in amino acids and are not highly processed," says Bartlett. "There are a lot of post-exercise drinks on the market and–if you are in a crunch for time–these can be great, but it is all about balance. Balance these products with fresh foods whenever you can or mix in fresh fruit into your healthy smoothies." Here, Bartlett shares her top five post-workout snacks.
Best Post-Workout Snacks:
1. "Nut butter smoothies are delicious!" she says. "They won't spike your blood sugar after working out because there's a good balance of fat, protein, and carbohydrates. Try this easy recipe for a banana nut smoothie at home: Add one tablespoon of natural cashew butter, one banana, one cup of almond milk, and half a teaspoon of vanilla extract with three to four ice cubes. Then, throw it all in the blender and customize with a little cinnamon or nutmeg for a twist on the traditional taste."
2. "Hard-boiled eggs are a great on-the-go snack if you need something quick that is high in amino acids and fills you up," says Bartlett. "If you have a little more time, you can cook two to three scrambled eggs with veggies. No time for cleaning and cooking veggies? Add a spoonful of spicy salsa to taste. I love hard-boiled eggs post-workout because they are portable and it's easy to add a little pepper or paprika too if you want to spice them up."
3. "I also love hummus with sliced celery and carrots," she says. "Hummus is made from chickpeas, which are a perfect post-workout snack. The oil in hummus will add healthy fat and the veggies are a source of healthy carbohydrates that won't spike your blood sugar. There are thousands of recipes online or check out ​sabra.com​ for lots of yummy flavors."
4."For meat eaters, a slice of turkey with a slice of cheese rolled up like a taco is an easy go-to for post-workout snacking," says Bartlett. "Turkey is high in amino acids and cheese about the size of your palm is the perfect amount of healthy fat. Add a few slices of apple if you are craving something sweet. This snack is so easy that your kids can make it for you if you want to enlist their help in the kitchen!"
5. "​Quest Nutrition​ is one of my favorite brands when I am in a hurry," she says. "The shakes and bars are my go-to post-workout snacks. The creator of the brand Shannon Yorton Penna is a woman I met at Gold's Gym in Venice, Calif. Her father was a competitive bodybuilder, and she has competed in the International Federation of Body Building and Fitness. Not only are the (snacks) yummy, but knowing how they began gives me confidence in the product. They're clean, high in protein and fiber, and delicious.​"
What are your favorite post-workout snacks? Tell us in the comments–and head to our Activewear shop for stylish workout wear!